LanaLou's
362 Powell Street Vancouver BC
V6A1G4
Hours:
Thursday-Saturday 8pm-1am
Well thought out quirky decor offering church pews or private booths. Owner operated, community minded and locally shopped.

* Thurs/Fri/Sat nights open till 1AM with Live Music till midnight.
* Lots of parking on the street, easy transit/Taxi access.
* We accept Cash/Debit/Visa/Mastercard, please note we have no ATM.
* Full Menu Lunch & Dinner, food served right up to last call every night.
* Full Bar Service, Last Call 1:00am.
Venue Specs
Hours:
Thursday-Saturday 8pm-1am
Show Frequency:
Regularly
Negotiable. Email: lanalousrestaurant@gmail.com


Listed Under:
Venue

Listing last confirmed: Aug. 18, 2016
Videos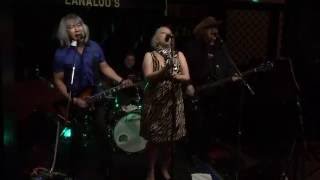 Posted: Sep. 21, 2016
Filmed: Sep. 17, 2016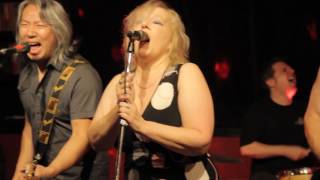 Posted: Oct. 19, 2016
Filmed: Aug. 13, 2016