Fri. May 17th 2019
(No Minors)
Off the Clock
,
The Plodes
,
Crom/Dam
,
Entanglemints
Tue. May 14th 2019
(No Minors)
Black Sheep Comedy at Logan's Pub
View All Past (3277)
Logan's Pub
1821 Cook Street Victoria BC
V8T 3P5
Intimate venue. Live music five nights a week; local and touring acts. Will book just about any genre, focusing on alternative/alt.country/punk (no top 40 or generic cover bands, please).
Venue Specs
Venue Format
Bar / Nightclub
Liquor License
Licensed (no minors)
Stage Details
full size stage
Rentable / Hosts Outside Events
Yes
Rental / Usage Restrictions
No mainstream rock or cover bands. Tribute bands sometimes okay.
Soundsystem Details
Full sound system.


Listed Under:
Music Venue

Listing last confirmed: Aug. 18, 2014
Videos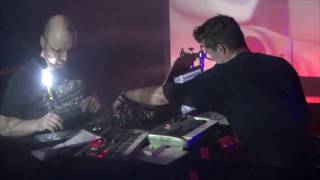 Posted: Jan. 8, 2019
Filmed: Oct. 8, 2016