Event Archive - LUCID AFTERLIFE: Lucid AfterLife,
Chilled Clarity

,

Contrasound

,

Elysium Echoes

,

MERIDIUS

Lucid AfterLife returns to there original stomping grounds after there West Canada Tour and this time with a plethora of lucid tricks up there sleeve.

After hard work in the studio Vancouver's up and coming rock squad Chilled Clarity are ready to release there new sweet ass record to the public. This will be a night to remember and finally hear those new tunes and of course get your own copy of the freshly pressed record

Joining the onslaught of entertainment is the sexy girls and boys of ContraSound. These are not only the best looking bunch around but get the party going with there unique riffs and shining stage presents

The evening will begin with two great metal band from right here in Vancouver. Meridius and Elysium Echoes will tear down the Rickshaw and set the mood for this awesome action packed night of Vancouver best!
Reviews
No articles have been linked to this profile
Lucid AfterLife
(Metal/Hip Hop/Blues/Rock/Funk/Whatever We Want/)
If you have not heard of a Lucid AfterLife then you have not had your ears to the Streets in Western Canada, your also missing out on a one of a kind musical, theatrical and emotional experience that can only be delivered by the boys of Lucid AfterLife. Having been together for just a single year they have toppled the Vancouver scene, packing venue...
more info
Elysium Echoes
(Melodic Metal)
Elysium Echoes is a Melodic Metal band from Vancouver, BC, Canada. The founding members of the band all had one thing in common, an acute passion for metal. Coming from different parts of the world with diverse backgrounds and stories, they met through the interwebs in the summer of 2012. They were looking to form a Symphonic Metal band, a uniqu...
more info
Videos of this Event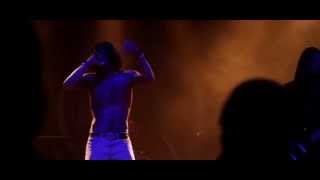 Posted: Jun. 4, 2015
Filmed: Oct. 17, 2014