| | |
| --- | --- |
| | |
SandyBone & The BreakDown
Label:
LoneTrax Records
bluecountryroots from Vancouver BC
SandyBone & The BreakDown serve up a spicy dish of original material and select covers simmered in a hearty blues stock, fortified with a generous serving of country/rockabilly, and finally garnished with hints of R&B and folk. Always served piping hot complimented with lyrical tales of whiskey & women, life & death, homefires & travel, love & heartbreak and of course... Trains!
No audio samples have been linked to this profile.
Videos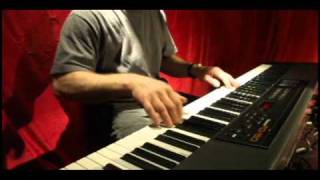 Current Lineup
| Name | Role | Dates |
| --- | --- | --- |
| Sandy Bone | Vocal / Guitar / DrumsHarp | |
| Double D | Vocs / Guitar / LapSteele | 2005-present |
| Cisco Kid | DogHouse / Guit / Drms | 2005-present |
| Steve K-Nelson | Drums | 2005-present |
| Dave Webb | Piano / Hammond | 2005-present |
Status:
Available for Shows/Gigs
SandyBone & The BreakDown are available for any and all engagements, large or small, from club to festival stage and all between. The band plays honest straight to the heart and soul music ranging in influence from classic old school blues to down home heart wrenching ballads to rip the roof off roots rockin' barnshakers. This band is versatile in it's approach, sensitive to it's audience and are able to perform in combos from duo to full out five piece and all you need do is want what they play. Trust me. - Last confirmed Jul. 6, 2017