| | |
| --- | --- |
| | |
Ripple Illusion
from Vancouver BC
Ripple Illusion is a fresh take on a retro sound, mixing together musical influences from a variety of different eras. Blending inspirations ranging from Motown to R&B, and funk to alternative rock, the band has created a truly unique brand of piano driven rock and roll. The band was created in fall 2014 by Mike Turner, also of accomplished Canadian Rock and Roll outfit Damn Fools. Inspired by his experience in British Columbia's music development competition, The Peak Performance Project, Turner decided to join forces with longtime friend and blues musician, Caroline Allatt. Together, they realized their musical influences were complimentary and they began incorporating tight vocal harmonies into the fabric of Turner's dynamic instrumentation and musical arrangements.
The band recorded their self-titled debut EP in 2014, which is due for release in May 2015. The EP opens with "Back to the Start", a song that seamlessly weaves between hard hitting rock and dreamy R&B balladry to deliver an infectiously hopeful message. From there, the album consistently returns to the theme of longing for truth in a world that provides us mere illusions. The band will be hitting the road across BC & Alberta this summer in support of their self-titled EP. From there, the future looks promising for a group that seems to have all the tools to be a large part of Canada's music scene for years to come. 
No audio samples have been linked to this profile.
No member roster has been entered (to link to musician profiles.)
Videos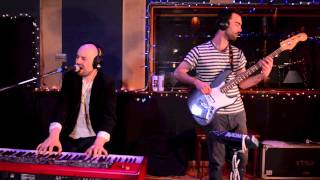 Status:
Available for Shows/Gigs
- Last confirmed May. 10, 2015