Rhythm Pals
from New Westminster BC
Broken Up
- Confirmed:
Nov. 29, 2016 (Archived)
The Rhythm Pals. Country music trio formed in 1946 in New Westminster, BC, by the accordionist and baritone Marc Wald (b Bismarck, ND, 1922), the bass player and tenor Mike Ferbey (b Saskatoon 1926), and the guitarist and tenor Jack Jensen (b Prince Rupert, BC, 1925). Wald and Ferbey had toured western Canada in the late 1930s with Sleepy (Leslie Frost) and Swede (Nels Nelson) and the Tumbleweeds from Saskatoon.
No audio samples have been linked to this profile.
Videos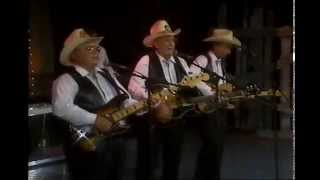 Posted: Sep. 15, 2016
Filmed: Jan. 1, 1991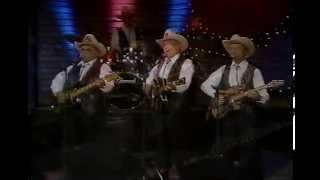 Posted: Sep. 15, 2016
Filmed: Jan. 1, 1991
Status:
Broken Up
- Last confirmed Nov. 29, 2016