Sat. June 20th
7:30 doors at 6:30
(All Ages)
Charlie Hunter & Lucy Woodward
,
Julian Lage Trio
$55.50/$43.50
Sun. June 21st
6:30 doors at 7:30
(All Ages)
The Emmet Cohen Trio
,
Veronica Swift
$55.50 & $43.50
Wed. June 24th
7:30 doors at 6:30
(All Ages)
Jazzmeia Horn
,
Matt Savage
$55.50/$43.50
Fri. February 28th 2020
(All Ages)
Music of Cream
Fri. January 10th 2020
(All Ages)
BenDeLaCreme and the Vivacious Variety Show
BenDeLaCreme
,
Mod Carousel
,
Vivian Vanderpuss
,
Eddi Licious
,
Gala Vega
,
Sinfull Deville
,
Cherry Cheeks
,
Fruit Bat
,
Champagne Sparkles
,
Lola Maneata
View All Past (308)
McPherson Playhouse
3 Centennial Sq Victoria BC
V8W 1P5
Hours:
Monday to Saturday 10:00am to 5:00pm and two hours prior to showtime.
Tickets Available Here (3)
The 772 seat McPherson Playhouse opened as part of the Pantages chain of theatres. It is one of the finest examples of theatres from that period still standing in Canada. It has continuously served the needs of the community since opening in 1914. A variety of professional, community and amateur events are presented at "The Mac" year-round.

The McPherson Playhouse operates as a licensee/rental venue, under the administration of the Royal and McPherson Theatres Society.

Seating Capacity: 772, including 12 wheelchair positions. 41 seats are removed for full orchestra pit.
Venue Specs
Liquor License
None, All Ages or Provide your own
Capacity Notes/Details
Main floor: 385, Lower Balcony: 179, Upper Balcony: 208
Rentable / Hosts Outside Events
Yes


Listed Under:
Music Venue
Ticket Outlet

Listing last confirmed: Oct. 31, 2016
Videos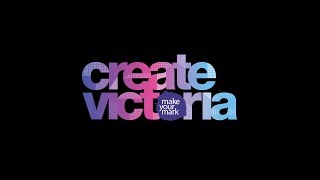 In this Video
Artist(s)

Cats in Space
,
Jon and Roy
,

Tremblers of Sevens
,

Eric Gaucher
,

Skye Allen
,

Miles Meechan
,

Matthew Andrade
,

Suddenly Dance Theatre
,

Dante Decaro
,
Victoria Symphony
,
Band of Rascals
,

A.N.S.W.E.R.S Drum Group
,

Lindsay Delaronde
,

David Martin
,

Rande Cook
,

Ft. Langley
,

Mitchell Villa
,

Tom Hawthorn
,

Kirsten Wale
,
Luke Ramsey
,

Jill Stanton
,

Tony Hunt
,
Henry Hunt
,

Mungo Martin
,
Frank Lewis
Resource(s):

Bean Around The World
,
Munro's Books
,
Wolf/Sheep Arthouse
,
McPherson Playhouse
,

Trounce Alley Gallery
,

Fairmont Empress
,
Belfry Theatre
,
Vinyl Envy
,

Flux Gallery
,
Wheelies Motorcyles
,
Free B Film Festival
,
Atomique Productions
,
Create Victoria
Posted: Nov. 10, 2017