| | |
| --- | --- |
| | |
no upcoming shows listed (solo, or for current projects)
Tue. November 18th 2008
From the andes and Beyon Concert
Fito Garcia
,
Marlin Ramazzini
,
Alberto San Martin
,
Fabiana Katz
,
Special Guest Wil Campa
Marlin Ramazzini
Afro-Cuban Latin-Jazz from Vancouver BC
Marlin Ramazzini, Juno Award Nomenee, recipient of the Vancouver Inspirational Latin Awards and Guatemalan Cultural Association Award; is one of the most versatile and accomplished Latin singers on the West Coast, with a warm and sensuous voice that can tease out the essence of any song.

Growing up in Guatemala, she was inspired to start
singing by listening to Cuban son, cha cha cha, mambo,
and other hot rhythms on the radio. After winning a major
talent competition at the age of 12, Marlin realized that
her destiny was to make music.

She studied with several of the greatest Cuban singers - such
as the Buena Vista Social Club's Omara Portuondo – who helped refine her vocal technique, and also learned to play percussion and marimba from master musicians. In the '80s, she toured in Russia, Mexico, Canada and throughout Central America.

Marlin settled in Vancouver in 1990, where she quickly became a pillar of the lively Latin scene, working with its leading artists. Within a few years she had created her own group, under the musical direction of her husband, Juno Award-winning bassist and composer Fito Garcia.

The Marlin Ramazzini Band has played in major concert venues and festivals across Canada – including Les Nuits d'Afrique in Montreal, the Harbourfront in Toronto, the Calgary Stampede, and the Vancouver Folk Music Festival. The group's critically-acclaimed debut album Quiero Ser Yo gained a coveted West Coast Music Award nomination, the new release "Amandote" is a soft blend of memorable jazz and latin love songs. Marlin's Cover Album brings a new feel to some our all time favorite titles, including her original single "amandote".

Through out her music career she'd had the opportunity to share the stage with renowned musicians such as Bobby Carcases, Miguelito Valdes, Bruce Coburn, Brad Tunner, Jose Luis Quintana "Changuito" , Paoli Mejias, Gabriel Hasselbach, Chucho Valdes, among others.
No audio samples have been linked to this profile.
Videos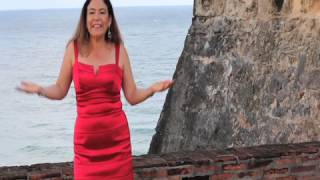 Listing last updated/confirmed Aug. 10, 2017