| | |
| --- | --- |
| | |
no upcoming shows listed (solo, or for current projects)
Duris Maxwell
Unknown
- Confirmed:
Jun. 15, 2019
The picture above was taken in the early 1980's at the Sunset Cabaret with Powder Blues.

Born June 15, 1946


Late 1950's / Early 1960's
Turned Pro at 11 years of age - both parents were musicians: Mother, piano; Father, fiddle & guitar; Maternal Grandmother, organist. At age 13 was playing for leading Country Music Artists in Vancouver. First tour: 1960 with Evan Kemp and the Trail Riders - turned 15 on the road.
Returned to Vancouver and began studying drums with legendary drum instructor Jim Blackley - who was also one of the leading Scottish Pipe Band drummers in the world. These lessons built on the solid Rudimental foundation provided by two earlier drum instructors: Vic Luff and Val Mock. Jim Blackley's instruction, however, brought in a more intense Jazz perspective. Mr. Blackley also provided the essential technical elements that helped produce Duris' dynamic, fluid, and enduring 'Traditional' grip - all be it the "left-handed" version.
Still in the early 1960's he was drumming with The Tornadoes in Vancouver, British Columbia (1960 - 1961) until he joined 'Little Daddy and the Bachelors' - a group that included Tommy Chong, a founding member of 'The Calgary Shades' and later 'Cheech and Chong'. 'Little Daddy and the Bachelors' also opened for 'The Ike and Tina Turner Revue' at the Blues Palace on Broadway and Alma in Vancouver. Shortly after this period - and using one of the first double bass drum kits in Canadian Music History - he played drum solos for a living as a novelty act in East End Cabarets (New Delhi Cabaret, Smilin' Budda). He also worked as a house drummer in these clubs, as well as "The Harlem Nocturne' and 'T 's Cabaret' - a club co-owned by Tommy Chong.
Mid 1960's / Late 1960's
Played Jazz gigs in Vancouver (including 'The Flat Five' with the Claire Lawrence Quintet and 'The Cellar' with Don Thompson). But focus was always R&B (seeing 'The Calgary Shades' play live a few years before at the 'Delhi' was a defining moment - as was seeing 'Ike and Tina Turner'). Starting in 1964 worked in several house bands around the West End of Vancouver. Was a member of the 'Chessman' (Terry Jacks). Joined 'The Good Shepherds' in 1965 ( and which also began a forty year friendship with keyboard genius Robbie King - one of the most dynamic Hammond B3 / M100 organ players of all time). The 'Shepherds' were the house band at 'The Elegant Parlour' - a club operated by Tommy Chong's parents. Also played for Johnny Rivers; Roy Head (Treat Her Right); and the original 'Temptations" at The Cave Supper Club - a stint that included a gig at 'The Eagles Auditorium' in Seattle, Washington. Three quarters of 'The Good Shepherds' became half of 'Bobby Taylor and the Vancouvers' who recorded one album for Motown Records with Berry Gordy producing (many top Motown acts never had an album produced by Mr. Gordy, the founder of the company). Duris also toured with this group (U.S. and England). On one tour to London, England was joined on stage by Jimi Hendrix, who wanted Duris to join his band! But Duris was signed to Motown Records as an artist and a songwriter at the time. Played shows in Detroit (Fox Theatre / 'The Twenty Grand') with all the top Motown acts - most notably Stevie Wonder. (Duris sat unnoticed in the hallway outside Stevie's dressing room at the Fox Theatre when everyone else had left for a dinner break. He was listening to Stevie playing a "new" Clavinet, and a few years later Duris discovered that the grooves Stevie was working on were the basis for the 'Songs In The Key Of Life' album!)
Early 1970's
Lived with "The Jefferson Airplane' at their mansion across from Golden Gate Park in San Francisco for a few months with the plan of replacing Spencer Dryden. Had flown in from Vancouver a few days before and went straight to the 'Matrix' from the airport. Elvin Bishop was rehearsing there. He saw Duris just walk in with a suitcase and asked who he was. Next thing, Duris is sitting in. Elvin was blown away but had hired another drummer two days earlier, but he did make the call to Marty Balin (Jefferson Airplane) "about this guy from Canada." Played on the 'Volunteers' album - later lost when a stoned engineer accidentally erased the entire master tape.
Back in Canada, played for 'Privilege' in Edmonton. Then, back in Vancouver, formed his own band 'Brahman' which was signed to Mercury Records U.S. by Charlie Fash after half a song at a rehearsal facility. 'Brahman' recorded one album which is still available online! Joined David Foster's 'Skylark' - recorded million seller 'Wildflower' for Capitol Records U.S. Lived in L.A. and met most of the top session players. Played sessions with Bill Champlin (Sons of Champlin), Steve Lukather (Toto), Jay Graydon, Dean Parks, Jessie Edwin Davis and other notables in the LA session scene. In Miami, Florida recorded several studio tracks for rock group 'Bang' (Bow To The King') - a shared project with 'The Knack' drummer Bruce Gary.
Back in Vancouver again, formed 'Country Love' with Genni Maxwell - a group that was booked solid until it disbanded about a year later. Also began doing recording sessions for Mushroom Records at their studio - including tracks for Jason Hoover; Alexis Rose Radlin (also played in her group with Jerry Doucette, lead guitar; Les Law, rhythm guitar; Tom Lavin (Powder Blues), bass; Alexis, piano and guitar.); Dixon House; 'The Irish Rovers'; and, 'Heart.'
Late 1970's / to 1987
Joined the original 'Doucette' band (signed to Mushroom Records) and recorded two albums, as well as toured the United States and Canada. Played shows with Eddie Money, Meatloaf, and Toto. Joined 'The Powder Blues Band' ('79 - '85) and recorded on all the albums during that period including 'Live at Montreux'. Toured extensively with 'Powder Blues' in Canada, the United States, and Europe. Opened for 'The Who' in Vancouver. In early 80's jammed with Stevie Ray Vaughn at a club in Austin, Texas before hardly anyone outside of Texas knew who Stevie was. Cut album "Money Talks" with 'Trooper' and a track with the 'Headpins'. Was a member of 'The R&B Allstars'. Joined the 'Jim Byrnes Band' mid - 1985 and recorded a live album ('Turned My Nights Into Days'). This album was recorded over two nights at Harpo's in Victoria, BC
Stopped playing in 1987 and went to University of British Columbia and earned a law degree from the UBC Faculty of Law ('93) - but has, so far, never practised law.
Early 2000's
Began playing professionally again full time in 2001 including a tour of United States and Canada with 'Nigel Mack'. Back in White Rock, BC cut an album with 'Ron Irving'. Moved to Calgary - then to Winnipeg. Joined 'The Billy Joe Green Band' and recorded all the studio tracks for the album 'Muskrat Blues and Rock & Roll' which won 'Best Blues CD' at the 2006 Aboriginal Peoples Choice Music Awards.
Moved back to Calgary and worked with 'Johnny V' and has recorded one 17 track studio album with him ('Agonostically Eclectic').
Presently involved in numerous projects involving recording sessions and live performances. Appears regularly with Johnny V and with other leading artists. Performed and Recorded with Guy Chaput and Sci-fi (CD 'Awakenings'). Presently living in British Columbia performing with George Leach as well as conducting teaching workshops and providing private tutoring with a focus on First Nations communities.
At last count, Duris has played drums in six decades (starting from late '50's)! He has also played just about every style of music there is throughout his career.
Other Interests: Tabla, Reading, Chess, Political Science, Eastern Religions, Cycling, Distance Walking, Golf, and Writing.
Favourite Country: Switzerland
Favourite Animal: Horse
Favourite Food: East Indian
Favourite Drink: Water
Favourite Colour: Blood Red
Favourite Expression: Stay with what you know to be true.
Favourite Drummers: Chick Webb, Buddy Rich, Gene Krupa, Joe Morello, Kenny Clarke, James Cobb, Elvin Jones, "Nose" Norwood, Charlie Watts, Ian Paice, John Bonham, Ringo Starr, Mick Fleetwood, Mickey Hart , Omar Hakim and a thousand others.
Most Unusual Personal Characteristic Given His Profession: Hates drawing attention to himself. (What?!)
No audio samples have been linked to this profile.
Videos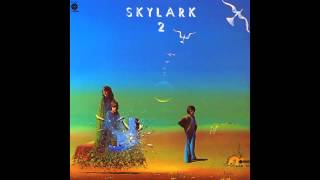 Posted: Oct. 19, 2016
Filmed: Jan. 1, 1974
Listing last updated/confirmed Jun. 15, 2019