wild/kind
Available for Shows/Gigs
- Confirmed:
Jan. 24, 2019
Label: Safety Bear Records
from Vancouver BC
wild/kind are the flurry of excitement you get when you find a box of long lost keepsakes in your old bedroom. Unapologetically catchy pop rock that is both earnest and complex, wild/kind delivers Pop Explosion nostalgia that makes you want to let your hair down and sing along.
No audio samples have been linked to this profile.
Videos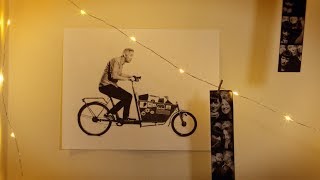 Current Lineup
| Name | Role | Dates |
| --- | --- | --- |
| Johnny LaRusic | vocals / guitar | 2013-present |
| Lindsay Partin | bass | 2013-present |
| Natalie Glubb | drums | 2013-present |
| Justin Penney | guitar / vocals | 2015-present |
Status:
Available for Shows/Gigs
- Last confirmed Jan. 24, 2019