| | |
| --- | --- |
| | |
no upcoming shows listed (solo, or for current projects)
Tresor Otshudi
Label:
Tresor Music
from Langley BC
Instruments: Vocals, Vocals (Rap/Hip-Hop), Piano/Keyboards, Guitar
details
Hello,

My name is Tresor Otshudi .
I am the founder of Tresor Music.
Tresor Music is a Christian social enterprise that focus on singers and artists.

I am also a professional singer, musician, choir director and worship leader, with experience coaching artists internationally, in French, English and Lingala (DR CONGO).
I play guitar, piano and I read music as well.

I am a Christian, who wants to answer God's calling.
When I was 14 years I discovered a band named Jodeci, the way the band was singing touched my soul, I knew right away that singing would be the job that I will do as an adult.

Unfortunately I wasn't able to sing, I wasn't able to hear the music.
Everybody- my family, my vocal coach, told me that I should do something else.
But my faith in God created the miracle that today 20 years later I am a professional singer, choir director, entrepreneur. This is the reason why I want to sing and work full time for my Lord, and help people like me who want to sing.

I Graduated at Choreia a Professional Performing Arts School in Paris, France (Singing, dancing, acting, Musical Theatre), and I have a Business and Marketing Diploma from Pigier a French College. Since that time I performed on 3 continents, have managed musicians, produced and organized concerts.
I know how to help and manage singers.

I am looking forward to hearing from you.

Blessings.
No audio samples have been linked to this profile.
Available for paid gigs
Available for lessons

Videos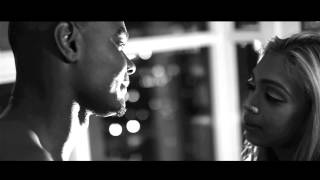 Listing last updated/confirmed Aug. 8, 2016