Event Archive - The Invisible Orange Metal Cruise: Unleash The Archers,
Power Clown

, Dead Asylum

Sat. May 30th 2015

@ M.V. ABITIBI

(No Minors)

Tickets at:

http://www.ticketmaster.ca/The-Invisible-Orange-M…/…/2101475
Reviews
No articles have been linked to this profile
Unleash The Archers
(Heavy Metal)
Unleash The Archers have been on the road since their inception in 2007, and subsequently created an immensely loyal North American fanbase. The success of their sophomore album brought them overseas to the ears of European metalheads, and now they are slowly infiltrating the South-American and Asian markets with their genre-defying brand of music....
more info
Power Clown
(Maiden East Van)
Members from D.O.A., The Real Mckenzies, and Death Sentence dressed clowns thrashing out tunes to create the greatest Maiden tribute band ever!
more info
Dead Asylum
(Death/Thrash Metal)
Dead Asylum formed in Vancouver, BC at the end of 2011, and features vocalist/guitarist Mike Lister (ex-Theocide), vocalist/bassist Roger Mowat (God Said Kill), guitarist Eric Morrison (ex-Expain) and drummer Samantha Landa (ex-Scythia). Dead Asylum's style combines elements of thrash and death with melodic and grooving overtones--and echoes elem...
more info
Videos of this Event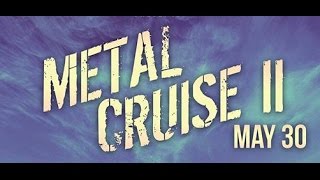 Posted: May. 26, 2015
Filmed: May. 30, 2015
[Upload Show Photos] // [Add Video] // [Add Review]