no upcoming shows listed (solo, or for current projects)
Thu. November 10th 2016
@ Townhall
Maple Ridge BC
(All Ages)
An Evening Of Music
Ria Diy
,
Richard Tichelman
Ria Diy
"Ria Jade"
Age: 20 (estimated)
Label:
Independent
Alternative Indie Rock from Port Coquitlam BC
Instruments: Vocals, Guitar, Bass, Piano/Keyboards
details
Ria is a singer, songwriter, musician and philanthropist. As a musician, Ria's sound is a tasteful twist of alternative, blues, rock and indie pop. Classically trained in music (voice and piano), she plays the keyboard/piano, guitar and bass. She is very visible as a live performer in and around Vancouver, including Victoria, BC. If not performing, Ria also judges at talent shows, or supports causes. Ria's EP 'Miss Volcano, is now available online via music stores.
Among her very recent achievements are the 2017 Winner, Canadian Songwriting Competition (Rock Category), 2017 Finalist for Our Voices Festival (for Snowflakes music video), 2017 Young Entertainer Award for Best Web Host Performer, 2015 Musician of the Year Award from the Permanent Rain Press, 2016 Music and Sound Award from Reel 2 Real International Film Festival for her music video 'Snowflakes', 2016 Kelty Champion of Wellness Award for Community Involvement, 2016 Hammer's Heroes Award from Vancouver Canucks Defenceman Dan Hamhuis, a nomination for the 2016 Fraser Valley Music Awards and a nomination for the 2016 Joey Awards for her performance in the Snowflakes video. As a dedicated philanthropist, Ria is a strong advocate of mental health, empowerment, equality and a supporter of the LGBTQ community.
Audio Samples
| Track | Play | Save |
| --- | --- | --- |
| Cherry Cola | | |
| Miss Volcano Teaser Tracks | | |
View all tracks for this artist (2)
Available for paid gigs
Available for serious projects

Videos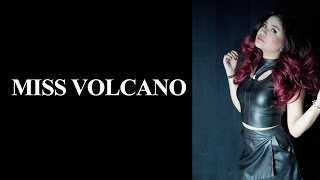 In this Video
Artist(s)
Ria Diy
,

Ria Jade
Posted: Oct. 19, 2016
Filmed: Jun. 25, 2016
Listing last updated/confirmed Sep. 28, 2017