| | |
| --- | --- |
| | |
Dead Asylum
Label: N/A
Death / Thrash Metal from Vancouver BC
Dead Asylum formed in Vancouver at the end of 2011 and features vocalist/guitarist Mike Lister (Theocide), vocalist/guitarist Tyler Forde (Apathetic Infamy), bassist Roger Mowat (God Said Kill) and drummer Samantha Landa (Scythia). The band's style spans the spectrum of metal, combining elements of thrash and death with melodic and grooving overtones without feeling confined by one genre. Influenced by a diverse array of artists such as Exodus, Amon Amarth, Kreator and Dying Fetus, Dead Asylum brings heart-crushing riffs and throat-gripping, rhythmic brutality to the metal scene.

They released their debut album, General Carnage, in early 2013. Lyrical themes include revolution and political uprising, the apocalypse, and—as the band name alludes—twisted facets of the human psyche.

Dead Asylum "is one of those bands that's hit the ground running" (Abort Magazine). They've shared the stage with high-profile thrashers Toxic Holocaust, Suffocation and the legendary Anvil, as well as tour dates around the Western US and Canada.
No audio samples have been linked to this profile.
Videos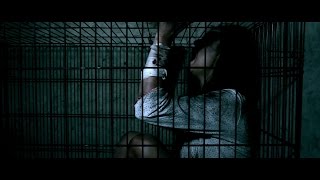 Status:
Available for Shows/Gigs
- Last confirmed Jun. 24, 2016