| | |
| --- | --- |
| | |
no upcoming shows listed (solo, or for current projects)
Big John Bates
"Noirchestra"
Label:
Frontman Records
Americana Noir from Vancouver BC
Instruments: Guitar, Vocals, Violin, Bass (Acoustic), mandolin, cello, timpani
details
Age: 30
BIG JOHN BATES: Noirchestra - a rustic symphonic clash of twin peaks guitar, post-punk violin, orchestral upright bass and dramatic lead vocals.

Their newest LP, From the Bestiary to the Leathering Room (on Germany's Rookie Records), is the heart of the Big John Bates: Noirchestra performance and its thick white vinyl is covered with the intoxicating art of Santiago Caruso. Big John's "other-worldly" guitars lead the band's "unorthodox, intriguing style" while Brandy Bones' vocals invoke "an infernal fusion of Patti Smith & Siouxsie Sioux". With percussion from Ty-Ty the Saviour and the enchanting violins of Requiemily filling the soundscape, the band might well "summon demons from under the coffee table".

The Noirchestra is on the road again in 2017, making their first visit to Japan in March and returning to Europe for summer festivals. The album was recorded on board their boat Caleuche in the Vancouver harbor and mixed by David Carswell (New Pornographers, Teagan & Sara). Both of the Noirchestra's first recordings LP (Battered Bones) and EP (Headless Fowl) have the sonic fingerprints of Big Bad Bob Ferbrache, creator of the Denver sound (16 Horsepower, Slim Cessna).

Since Bates' first epic western post-rock single "Amerkin" was featured on soundtracks in 2010 the group has released one 12″ EP, two 7″ singles and two CD/LP's on Rookie Records (DE) / Frontman Records (CA) with Alternative Tentacles distribution in USA. They have brought their sound to festivals as varied as Shambhala, Canadian Music Week, Halifax Pop Explosion and Ink & Iron. Big John Bates have their sonic prints on everything from movie scores in Europe (Un singe sur le clos) to TV shows in Canada (Arctic Air) and were short-listed for both Django Unchained and House of Cards. Bates was also a songwriter and founding member of the Canadian metal band Annihilator.
Audio Samples
| Track | Play | Save |
| --- | --- | --- |
| Sisters Keeper | | |
| Il Barbiere | | |
View all tracks for this artist (2)
Available for paid gigs

Videos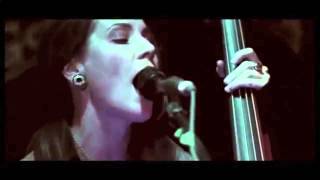 Listing last updated/confirmed Feb. 16, 2017