Bend Sinister
Label:
Distort Records
Progressive-Indie from Vancouver BC
Bend Sinister are a rock band from Vancouver, BC. With their latest single "Things Will Get Better" being voted one of the top 10 songs of 2010 on CBC Radio 3, it's no wonder Exclaim! Magazine recognized that their "magic is that they are so ridiculously proficient at every aspect of performance and composition that they're able to absorb, digest and recreate all of their influences in uniquely familiar ways." So catch these guys live, already.
No audio samples have been linked to this profile.
Videos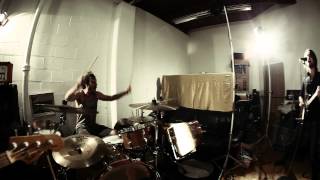 In this Video
Artist(s)

Bend Sinister
Posted: Nov. 12, 2014
Past Members
| Name | Role | Dates |
| --- | --- | --- |
| Naben Ruthnum | guitar | ?-200 |
| Jonathan Bunyan | guitar / keys | ?-200 |
| David Buck | b ass | ?-200 |
| kevin keegan | drums | 2004-200 |
Status:
Unknown
- Last confirmed Aug. 3, 2011