| | |
| --- | --- |
| | |
no upcoming shows listed (solo, or for current projects)
Serkan Sogukpinar
"Serkan"
International, classical, ethnic, popular from Vancouver BC
Instruments: Guitar, Vocals, Bouzouki
details
Serkan Sogukpinar takes you on a colourful musical journey around the world with the distinctive sound of his Bouzouki. From emotional melodies and romantic waltzes to nostalgic tangos and classical showpieces, Serkan charms audiences with his expressive playing and warm voice.

Serkan has been performing his international repertoire at Granville Island since 2013. He plays at festivals, Christmas parties and private functions. He offers a high calibre of musical entertainment that appeals to all audiences.

In addition to playing the Bouzouki with flair he is also an accomplished guitarist. With 25 years' experience playing in distinguished restaurants, bars and hotels, Serkan is a seasoned performer. At present, he is performing at Branas Restaurant in Vancouver on the weekends.
No audio samples have been linked to this profile.
Available for paid gigs

Videos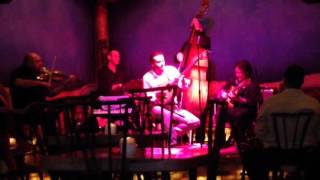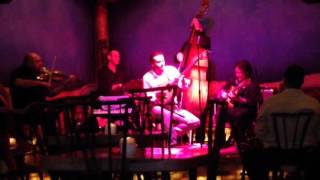 Listing last updated/confirmed Oct. 16, 2019