Audio Samples
| Track | Play | Save |
| --- | --- | --- |
| Homeless | | |
| Don't Shoot Your Mouth Off | | |
| Can You Feel It | | |
| No Reason For Loving You | | |
View all tracks (4)
Dirtbag Republic
Rock 'N Roll from Vancouver BC
Available for Shows/Gigs
- Confirmed:
Mar. 10, 2020
Dirtbag Republic are a Vancouver dirty Rock n Roll band featuring Sandy Hazard on vocals, Mick Wood on lead guitar, Mike Federici on Guitar, Tony Kazoleas Bass Guitar and Ed Nijjer on Drums.
The band wears their influences proudly on their sleeve "Hanoi Rocks, Aerosmith, Stones, Cheap Trick, Sex Pistols, NY Dolls with a healthy dose of punk for good measure.

Hazard and Wood started the band in late 2014 and released their self-titled debut album "Dirtbag Republic" on Sept 30th 2015 to worldwide critical acclaim. The band has become a bit of a collective with Wood and Hazard bringing in old friends to fill in the gaps of the recording process.

The debut record received two separate 8/10 reviews in Classic Rock Magazine, Glowing reviews in Uber Rock, Vive Le Rock, Powerplay, Fireworks, The Rock Pit, Bucketlistmusicreviews, and Sleazegrinder to name a few. Dirtbag Republic also ended up on several year end best of lists including The Rock Pit Best Albums of 2015 (AUS), 3 Uber Rock writer's Best albums of 2015(UK), TBFM UK Radio 2015 Best Albums, Metalinfo Forever Best Newcomers of 2015 (CZ)

April 30th, 2017 saw the sophomore release of Downtown Eastside on the boutique label Spawner Records. The band teamed up once again with Stu Mckillop from Rain City Recorders to mix the record with Hazard and Wood producing. Hazard and Wood enlisted Chartbusters Studios own Svante Forsback (Rammstein, Michael Monroe) to master the album in Finland. The band garnered some high praise from Classic Rock, Vive Le Rock, The Georgia Straight, Sleaze Roxx, PowerPlay, Neckbreaker and The Rock Pit to name a few. At years end Dirtbag Republic were on several year-end best of lists. Most notably the number 8 best album of the year from Australia's Rock Pit magazine.

2020 sees the band return with a bang on their 3rd album "Tear Down Your Idols" Recorded at Hazmat Studios and The Woodshed and will be mixed and mastered this fall. Hazard and Wood once again taking on the producing reigns.

The focus on the new album is all about memorable songs. The band packed Idols with 11 in your face sing along should be hits. Dirtbag Republic hopes to have "Tear Down Your Idols" out on CD/Vinyl in the summer of 2020. Expect several videos and finally the band taking to the live stage for the first time in 2020!
Videos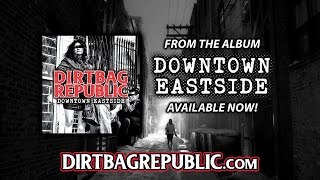 Status:
Available for Shows/Gigs
- Last confirmed Mar. 10, 2020