| | |
| --- | --- |
| | |
Damage Inc
Metallica Tribute from Vancouver BC
Uncertain
- Confirmed:
Jun. 25, 2020
Fully professional tribute band of Heavy Metals greatest ever, METALLICA.

We play an extensive catalogue of songs, primarily from Metallica's first 5 albums: Kill'em All, Ride The Lightning, Master of Puppets, ..And Justice For All, and the Black Album. We also cover a few songs from the post-1991 era.

If you want to hear Metallica the way it used to be, come and check us out or contact us to book a show.
No audio samples have been linked to this profile.
Videos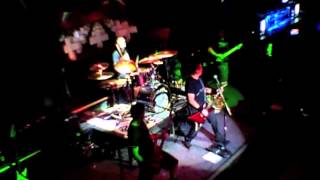 Posted: May. 3, 2016
Filmed: Jul. 21, 2012
Status:
Uncertain
Damage Inc. is currently available for shows with either a guarantee and/or a door-cover arrangement; weekends are preferred, but weekday shows are also possible, depending on the location, date and time of the desired performance. - Last confirmed Jun. 25, 2020