| | |
| --- | --- |
| | |
no upcoming shows listed (solo, or for current projects)
Ch'tite fille
Label: Independant Musician
from Vancouver BC
Céline Hodler moved to Canada from her home-country, France, in 2004. Ever since her arrival, she has been warmly welcomed on the music scene of the City of Quebec. She enjoyed five wonderful years of vocal and musical collaboration with the choir "Voix Nouv'elles", which has been an invaluable opportunity to hone her vocal and composition skills. She now has a wide vocal range from A2 to C6 and can sing, according to here needs, as an alto, mezzo or soprano.

In the fall of 2014, she started making herself known on stage by playing in the Open mic network in Vancouver. In January 2015, after 10 years as a practicing musician in Canada, the singer-composer-songwriter created her stage persona Li'l Girl (Ch'tite fille).

Accompanying herself on guitar, ukulele and piano, she performs her own folk compositions in French and in English, as well as covers of songs by some of her favourite artists: Feist, Jeff Buckley, Tracy Chapman, Eva Cassidy, Daughter, Ben Harper, Boy, Sarah Blasko, Frank Sinatra, Norah Jones, Camille, Georges Brassens, Edith Piaf, Cali, Francis Cabrel, Damien Saez, Renaud (to name a few).
She has a vast repertoire of more than 100 French and English songs to share.

The soft ambiance and soothing atmosphere she creates and her sweet voice ensure that the audience lives delightful musical moments.
No audio samples have been linked to this profile.
Available for paid gigs

Videos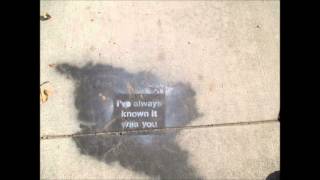 Posted: May. 17, 2016
Filmed: Feb. 17, 2016
Listing last updated/confirmed Dec. 25, 2016