| | |
| --- | --- |
| | |
Cakewalk
Pop / Dance / R&B / Soul 60's to Current from Vancouver BC
Cakewalk plays fun, danceable music from the 60's to current hits, including but not limited to Soul, Funk, R&B, Disco, and Pop. Their sincere love of music shows in the way this group entertains the crowd and keeps them dancing all night with song after song of danceable grooves from Jackie Wilson's 1967 hit "Higher & Higher" to Cee Lo Green's "Forget You".
The guys in Cakewalk have been working their charms in and around Vancouver since 2008, adding new songs, and finding new ways to get the audience to be a part of the show. With one great song into the next, again and again... it's hard to stay away from the dance floor.
At any given event this 5 piece has something for everyone with 4 singers doing 4-part harmonies, bass, drums, keyboards, electric and acoustic guitars, and harmonica.
See their website for more information: http://www.cakewalkband.com
Email
[email protected]
for availability and quotes.
No audio samples have been linked to this profile.
Current Lineup
| Name | Role | Dates |
| --- | --- | --- |
| Sky Wyatt | Singer | 2008-present |
| Evans Chan | Keyboards / singer | 2008-present |
| Phil Wallace | Bass / singer | 2008-present |
| Kirk Benedict | Guitar / singer | 2008-present |
| Gareth | Drums | 2015-present |
Videos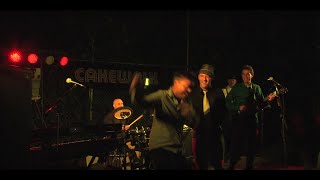 Posted: Mar. 31, 2017
Filmed: Sep. 5, 2015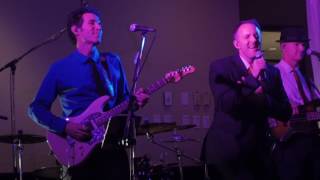 Posted: Mar. 31, 2017
Filmed: Nov. 19, 2016
Status:
Available for Shows/Gigs
We LOVE playing weddings and shows in VICTORIA (and the lower mainland). Let us show you the best dance party you've ever seen! Call Sky at 778-882-5645 or email
[email protected]
with any questions or to check our availability.
- Last confirmed Mar. 31, 2017