Audio Samples
| Track | Play | Save |
| --- | --- | --- |
| Born To Lose Blues | | |
| Garden City | | |
| Paradise Design | | |
| Public Washroom | | |
View all tracks (4)
no upcoming shows listed (solo, or for current projects)
Benny Kemp
Age: 27 (estimated)
Blues, Rock, etc etc.. from Vancouver BC
Instruments: Guitar, Vocals, Bass, Drums, Harmonica, Mandolin, Keys/Piano
details
I'm a versatile guitar player who's new to Vancouver, and I am really interested in meeting players, jamming and maybe starting/joining a band.

I'm heavily blues influenced, but enjoy most styles and will play anything from country or jazz to hard rock/metal and more. With my favorite players ranging from Rory Gallagher and David Gilmour to Randy Rhoads and SRV, plus many, many others. I also play a variety of other instruments: bass, drums, keyboards/piano, acoustic/resonator, harmonica to name a few. I do allot of writing and arranging songs, and want to do more jamming with other musicians in the city.

I previously played in the Victoria based band "Lust Boys" doing lead and rhythm guitar between 2010 and 2014. With 4 tours under my belt, I'm keen on playing in a band again; especially getting back out on the road.

Email me or send me a msg if you're interested in playing or meeting up....
Audio Samples
| Track | Play | Save |
| --- | --- | --- |
| Born To Lose Blues | | |
| Garden City | | |
| Paradise Design | | |
| Public Washroom | | |
View all tracks for this artist (4)
Videos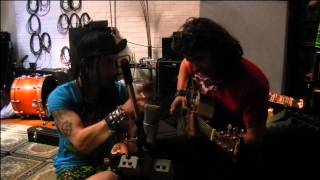 Listing last updated/confirmed Jul. 26, 2016