| | |
| --- | --- |
| | |
Remnants of Ivan
Party Rock from Vancouver BC
Remnants of Ivan is a professional cover band based in South Delta, BC. The group performs a high-energy mix of "party rock" favorites at pubs, clubs and events throughout Greater Vancouver and surrounding areas.
ROI was formed in 2008 by lead guitarist Simon and vocalist Steve who have since been joined by Justin on drums, Jason on bass/guitar, the lovely Debbie on vocals and, most recently, Paul on keys. The band members' resumes include tons of stage performing, studio recording, music industry executive management, extensive national/international touring and some pretty impressive writing credits!
THE SHOWS
Remnants of Ivan has developed a reputation as a premiere party band. The group can really work a room and is exceptionally good at both filling the dance floor and increasing the bar tabs.
A typical ROI performance has a rockin' house party vibe featuring music from bands like Journey, the Tragically Hip, Van Halen, Heart, Bon Jovi and much more. Bryan Adams to Breakfast Club to Loverboy to AC/DC in the same set? Yup!
ROI can also tailor a show or set list for a more specific guest base. Our 80's rock inspired set can include glam costuming and tunes by the likes of Whitesnake, Poison, RATT and Motley Crue. They can also roll out the Grunge with tunes from Stone Temple Pilots, Foo Fighters, Soundgarden, Alice in Chains...
Maybe you just need an opening act? ROI is an excellent choice if you need high energy "warm-up" group leading into the rest of your event's entertainment. They'll get the guests riled up, the dance floor happening and the drinks pouring!
Want to learn how to book ROI for your next event? Interested in receiving more information about our shows? Have a super amazing BBQ recipe you want to share with the band? Visit us on Facebook (/remnantsofivan) or drop us a note at
[email protected]
!
Photo Credits: Red Lenses Photography www.redlensesphoto.smugmug.com
Photo Credits: Visions in Pixels www.visionsinpixels.com
No audio samples have been linked to this profile.
No member roster has been entered (to link to musician profiles.)
Videos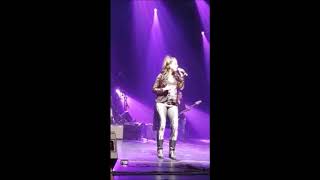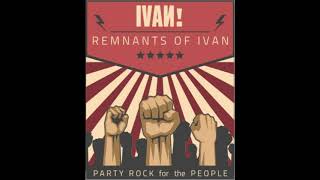 Status:
Available for Shows/Gigs
- Last confirmed Oct. 31, 2019