| | |
| --- | --- |
| | |
Sun. September 24th
8pm doors at 7:30
"Everything I Can't" Album Release
The End Tree
,
Ridley Bishop
,
Debra-Jean Creelman
,
Hannah Epperson
,
Buckman Coe
,
only a visitor
Thu. September 20th 2012
Wake Owl
,
Jordan Klassen
,
The End Tree
The End Tree
Chamber pop from Vancouver BC
The End Tree is the Vancouver-based collaborative songwriting project of Elliot Vaughan (Viola/Voice) and Martin Reisle (Cello/Voice). A unique brand of hallucinatory, melodramatic chamber-pop. Songs for strange and beautiful margins; intense, absurd, soft, playful, intricate. Something like if Béla Bartók ran the Dirty Projectors as a string and vocal duet.
No audio samples have been linked to this profile.
Videos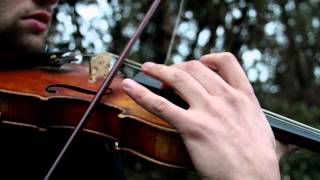 Current Lineup
| Name | Role | Dates |
| --- | --- | --- |
| Elliot Vaughan | Viola / Voice | 2008-present |
| Martin Reisle | Cello / Voice | 2008-present |
Status:
Available for Shows/Gigs
- Last confirmed Sep. 6, 2017