| | |
| --- | --- |
| | |
no upcoming shows listed (solo, or for current projects)
Bobby James
"DRUMATTIC"
Age: 102 (estimated)
TRIBAL TRIBAL TRANCEDENTAL ORGANISISM! from Vancouver BC
Instruments: Drums, Knobs and Dials, Vocals, Hand Percussion, LAPTOP/MID CONTROLLERS
details
WITH 18 YEARS OF DRUMMING EXPERIENCE, AND OVER 3500 SHOWS UNDER HIS BELT; IT IS NO WONDER WHY THE CROWDS WATCHING DRUMATTIC SIT THERE IN AWE. SITTING ACTUALLY DOESN'T HAPPEN. IT IS ALMOST IMPOSSIBLE. HIS HIGH ENERGY DRUM SHOW TAKES THE CROWD TO AN INCREDIBLE MELODIC STATE, WHERE DANCING IS THE ONLY OPTION.
ATTRACTING THE ATTENTION OF METALLICA DRUMMER LARS ULRICH, BOBBY JAMES HAS SHRED MANY STAGES WITH BANDS LIKE KID ROCK, SEVENDUST, AND STATIC-X ,TO SAY A FEW! AFTER YEARS OF TOURING AROUND THE WORLD PLAYING WITH METAL AND ROCK BANDS, A GROWING ADDICTION FOR ELECTRONIC MUSIC BIRTHED DRUMATTIC 7 YEARS AGO. INITIALLY PRODUCING MUSIC SOUNDTRACKS FOR FILM AND VIDEO, THE PROJECT SEEMED TO LOG SO MANY TRACKS AND ATTENTION THAT GROWING INTO A LIVE PERFORMANCE WAS INEVITABLE. THE ANSWER: A LIVE ONE MAN DRUM AND VIDEO SHOW THAT PLAYS TO EVERY BEAT OF THE NIGHT! VIDEO THEMES ARE PROJECTED IN SYNC WITH ORIGINALLY PRODUCED TRACKS, AS DRUMATTIC POUNDS ON HIS KIT AND BONGOS ON A CUSTOM BUILT STAGE ELEVATED OVER THE AUDIENCE. HIS SETS THAT RANGE FROM 15 TO 75 MINUTES OF CONTINUAL PLAYING KEEP THIS BEAST OF A PLAYER THE DRIVING ENERGY SOURCE OF ANY ROOM. ON A REGULAR BASIS, HIS SKILLS AS A PERCUSSIONIST HAVE MADE HIM THE QUINTESSENTIAL PARTY FAVOR AT ALL LOCAL VANCOUVER CLUBS. YOU CAN CATCH HIM AT HIS RESIDENCIES AT CIRCUIT "O" FRIDAYS AT THE ODYSSEY, AND PRIVILEGE SATURDAYS AT THE STANDARD, NOT TO MENTION COUNTLESS SPECIAL EVENTS AT THE CAPRICE, THOMAS LYNCH FASHION EXTRAVAGANZAS, OPUS BAR, VANCOUVER CLUB, EARL'S PATIO PARTIES, GINGER 62, THE CHAN CENTRE, AQUA, AND MANY MORE.
USING THE EXPERIENCE OF CREATING ALL OF HIS OWN PROMOTIONAL MATERIAL THROUGHOUT HIS ENTIRE CAREER, DRUMATTIC DEVELOPED ADVANCED CREATIVE MEDIA IN 1998. AS THE ENGINE OF THIS MULTIMEDIA COMPANY, HE IS PROLIFICALLY PRODUCING EVERYTHING FROM MUCH MUSIC VIDEOS, ELECTRONIC PRESS KITS, POSTER ARTWORK, CD COVER ART, WEBSITES, VOICE OVER RECORDINGS,AND LIVE DANCE SOUNDTRACKS FOR THEATRE PRODUCTIONS.
DRUMATTIC IS CURRENTLY WORKING TOWARDS THE MUCH ANTICIPATED RELEASE OF HIS PROJECT "DESTINEAK", FEATURING VOCALIST AND SONGWRITER CHRISTINA SING. USING HIS 2 PROGRAMS OF CHOICE, LIVE AND REASON, THE SOUND OF THIS ECCLECTIC DUO IS HOUSE FUSED WITH HIP HOP, JAZZ, EASTERN ETHNICISM AND PUNK ROCK. THE ALBUM HAS BEEN IN PRODUCTION FOR THE LAST 6 MONTHS, AND IS DUE OUT LATE 2006.
No audio samples have been linked to this profile.
Videos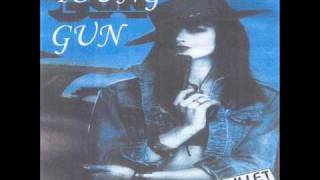 Posted: Aug. 26, 2016
Filmed: Jan. 1, 1989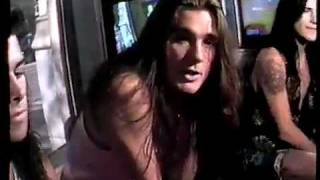 Posted: Aug. 26, 2016
Filmed: Jan. 1, 1990
Listing last updated/confirmed Aug. 26, 2016