| | |
| --- | --- |
| | |
no upcoming shows listed (solo, or for current projects)
Angel Edwards
Active / Available
- Confirmed:
Jun. 8, 2019
Label:
http://www.theangeledwards.com
Indie Rock pop alternative folk from Vancouver BC
Instruments: Vocals, Composition/Songwriting, Guitar, Vocals, music publisher
details
singer songwriter guitarist
currently performing as a solo acoustic artist

https://thegalwayreview.com/2016/05/02/angel-edwards-at-the-edge-of-paradise/

https://open.spotify.com/artist/1JQlJP0KgE91MzVPNtIOtE

http://www.silverbowpublishing.com/lust-unfiltered-by-love.html
No audio samples have been linked to this profile.
Available for serious projects

Videos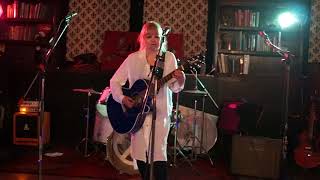 In this Video
Artist(s)
Angel Edwards
Resource(s):

The Twitch
,

Absolutely Live!
,

KHM Productions
Posted: Jul. 20, 2016
Listing last updated/confirmed Jun. 8, 2019