| | |
| --- | --- |
| | |
Knacker's Yard
Available for Shows/Gigs
- Confirmed:
Jan. 11, 2019
Celtic Folk from Victoria BC
Formed: 2013

From: Victoria BC

Description: A six piece acoustic band playing traditional Celtic/ English songs, ballads, and instrumentals dating from the 1300s-1980s.

Instrumentation: Mandolin, 5-String Banjo, Guitar, Vocals, Bodhran, Bones, Fiddle, Tin Whistle, Octave Mandolin, Accordion

For fans of: The Dubliners, Planxty, The Pogues, The Clancy Brothers, Wolfe Tones and The Exiles.
No audio samples have been linked to this profile.
Videos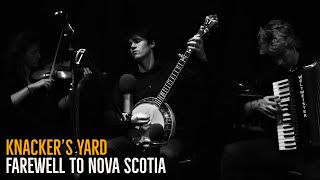 Posted: Jan. 11, 2019
Filmed: Nov. 9, 2018
No member roster has been entered (to link to musician profiles.)
Status:
Available for Shows/Gigs
Contact knackersyardvictoria@gmail.com for inquiries. Available for parties, weddings, social events, restaurants and pubs. - Last confirmed Jan. 11, 2019