| | |
| --- | --- |
| | |
Sat. September 30th
9pm doors at 8:30pm
@ SBC 109 E Hastings St
(No Minors)
PUNK ROCK
Modern Terror
,
Ellesmere
,
Contra Code
,
Loser Points
$10
Fri. July 21st 2017
ROCKET FROM RUSSIA FEST
Isotopes
,
You Big Idiot
,
The Corps
,
Contra Code
,
ATD
,
Ellesmere
,
AANTHEMS
,
Shockload
,
The Dead Hits
,
Skells
,
Anteater
,
Russian Tim & Pavel Bures
View All Past (13)
Ellesmere
Label:
Dying Scene
from Vancouver BC
From the far stretches of northern Canada, emerged a band, that plays punk rock with the same bombastic leads and infectious melodies that made bands such as NOFX and Propagandhi scene legends. Sharply written, fast paced fretwork abound, Ellesmere takes the best of the skate punk golden age and run with it towards the chugging, woah-oh'd horizon. The harmonies are tight, the songs are catchy, and the music is fierce enough to please even the most jaded of punkers.
No audio samples have been linked to this profile.
Videos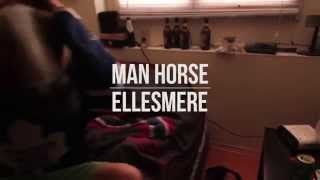 Posted: Jul. 26, 2017
Filmed: Nov. 30, 1999
Past Members
| Name | Role | Dates |
| --- | --- | --- |
| michael j. kowalczyk-squires | bass | 2013-2016 |
| liam baldwin-o'neil | guitar / vocals | 2013-2017 |
Status:
Available for Shows/Gigs
- Last confirmed Jul. 26, 2017