Moved, note new venue
Sat. August 12th 2017
@ Swangard Stadium
Burnaby BC
(All Ages)
One Love Westcoast festival
Antidoping
,
The Sentiments
,
MNGWA
,
Rumba 7
,
Duendes
,
Coco Jaffro
,
Son de Todos
,
Rhumba Machines Congo
,
Mary Black
,
Ku J Ottawa
,
Sweet Pan
View All Past (6)
The Sentiments
Ska / Soul / Rocksteady from Portland Oregon
Tracks (1)
Portland, Oregon's The Sentiments play soulful ska, reggae, and rocksteady. The group features members of Easy Big Fella, Cornerstone, and Franceska. The group has been lucky enough to play alongside such ska legends as The Slackers, The Melodians, and Fishbone. They're sure to get the crowd moving on the dancefloor and make ska fans out of anyone in earshot. Be sure to check this group out, because they won't be holding anything back!
Audio Samples
View all tracks for this artist (1)
Videos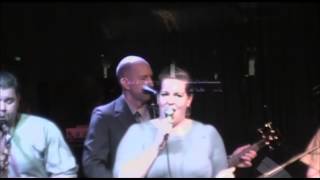 No member roster has been entered (to link to musician profiles.)
Status:
Unknown
- Last confirmed May. 12, 2013