| | |
| --- | --- |
| | |
Dayglo Abortions
Available for Shows/Gigs
- Confirmed:
Jan. 16, 2020
Label: Dog Records
Old School Punk from Victoria BC
The Dayglo's are quite possibly the definition of "Canuck Punk" Formed during the heyday of Punk back in 1979 they have recorded 8 albums and have mounted many world wide tours. Their live show is legendary so check em out when they play.
No audio samples have been linked to this profile.
Videos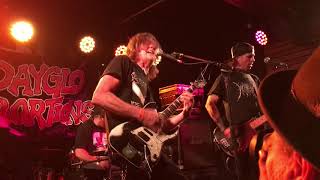 Posted: Nov. 8, 2019
Filmed: Jul. 5, 2018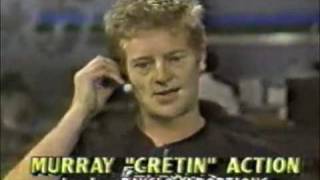 Posted: Sep. 9, 2016
Filmed: Jan. 1, 1988
Current Lineup
| Name | Role | Dates |
| --- | --- | --- |
| Cretin | Guitar / Vox | 1979-present |
| Willy Jak | Bass / Vocal | 1999-present |
| Blark | drums | 2011-present |
| Mike Anus | Guitar | 83s-present |
Past Members
| Name | Role | Dates |
| --- | --- | --- |
| Trevor Hagen | Bass / Vocals | 1970-2000 |
| Gretzky | Guitar / Vocals | 1970 |
| Gymbo | Vocal | 1994-2007 |
| Jesus Bonehead | Drums | 70s-2011 |
Status:
Available for Shows/Gigs
- Last confirmed Jan. 16, 2020