Audio Samples
| Track | Play | Save |
| --- | --- | --- |
| The Voices | | |
| Lonley Old Roughneck | | |
| Rollin' in My Sweet Baby's Arms | | |
| Fishnet Stockings | | |
| Highway of Tears | | |
View all tracks (6)
Pernell Reichert Band
Alt Country from Vancouver BC
The Pernell Reichert Band is a three piece band from Vancouver, BC, Canada, featuring Pernell on acoustic guitar, electric guitar, harmonica, banjo, and vocals; Ross Fairbairn on bass and background vocals; and Tom Tischer on drums and background vocals. Their music has been described as razor sharp folk, alt country, or cow punk. The band's live act showcases fast folky songs, foot stomping banjo songs, solo acoustic songs, and roots/rock songs.

Pernell Reichert is a singer/songwriter, and fast finger picker. His songs reflect his experiences on the road of life and the highways of the world. As a solo artist, Pernell's style of guitar playing has been described as high energy, with fast finger picking numbers that keep the listener intrigued. When performing with the band, the tempo is upbeat with a full thick sound that keeps the toes tapping and the crowd dancing.

In 2004, after several years as a tree planter, hobo, oil rig worker, and solo artist, Pernell founded the band. The following year, they set out on their debut month-long tour of western Canada, toting only Pernell's solo albums, yet playing new songs written specifically for the three-piece ensemble. In 2007 they embarked on several five-day tours, slowly breaking into the Canadian touring circuit.

Their albums include Pernell Reichert and the Hard Drinkers, released in 2008; Highway of Tears, released in 2011; and The Road (You Ain't the One), released in 2016.

Anywhere anytime, look for the Pernell Reichert Band coming to a town near you!
Audio Samples
| Track | Play | Save |
| --- | --- | --- |
| The Voices | | |
| Lonley Old Roughneck | | |
| Rollin' in My Sweet Baby's Arms | | |
| Fishnet Stockings | | |
| Highway of Tears | | |
| Colt 45's and Welfare Lines | | |
View all tracks for this artist (6)
Videos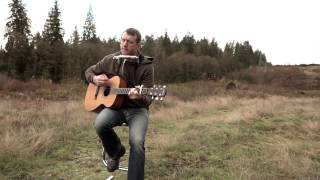 Posted: Mar. 19, 2018
Filmed: Nov. 18, 2016
Status:
Available for Shows/Gigs
We play anywhere anytime! - Last confirmed Jun. 16, 2019